Remember I moaned a while ago that I may have to convert to beauty blogging to get nice freebies? Well, it turns out I was wrong.
As luck would have it, the lovely people at Squires Kitchen Shop not only did read my blog, they also sent me an amazing package in the post (which was a nice change to the uninterrupted flow of various bills). You simply cannot imagine my excitement! I almost burst – not only does my favorite online shop for baking supplies read my blog, but they also want to collaborate with me!!! There is something in it for you too – keep reading.
So I received the following products to add to my ever growing collection:
– Bridal Rose Sugarpaste
– Baroque Pink Cupcake Cases
– Silikomart Wondercakes Daisy Mat
– Flexi-Ice Instant Mix
This meant I could now make edible lace! I was slightly skeptic at first – flexible icing? Which you can eat? But you bake it first? It sounded fishy. But behold: IT IS PURE MAGIC! Like unicorn magic, I'm telling you! Don't be afraid to follow the instructions on the flexible icing. I was worried as the ratio icing to water is 1 to 1.5 – this didn't sound right. But it is. These people really know what they're doing – so trust them and simply follow what it says on the back of the package, and there's no way you won't succeed. I baked it for 25 minutes rather than 20 but this all depends on the oven. If you are operating a pre-war beast like mine, it is temperamental so times are always relative. And the lace doilies came out of the mold like a charm!
I put a thin layer of icing on the cakes, then rolled out the sugarpaste to cover them in it . For the cupcakes, I used CupcakeJemma's vanilla cupcakes recipe, which I then topped with the Hummingbird bakery's Kahlua mascarpone frosting. I recommend letting the frosting set in the fridge for 30 minutes or so before putting the sugar paste on. Especially if your kitchen, like mine, turns into a sauna in summer.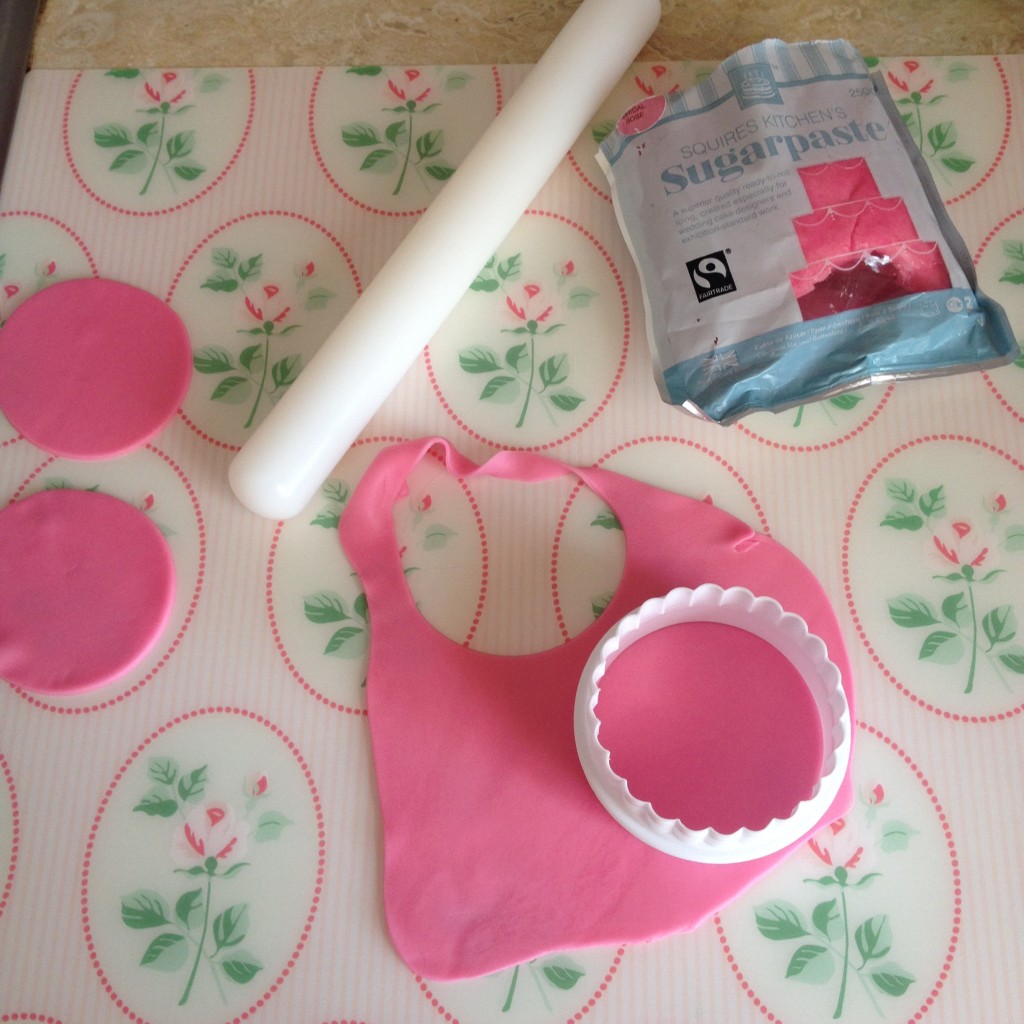 Once this was done, I brushed a little edible glue so the lace sticks to the sugarpaste, and that was it. Et voila! I think I'm in love.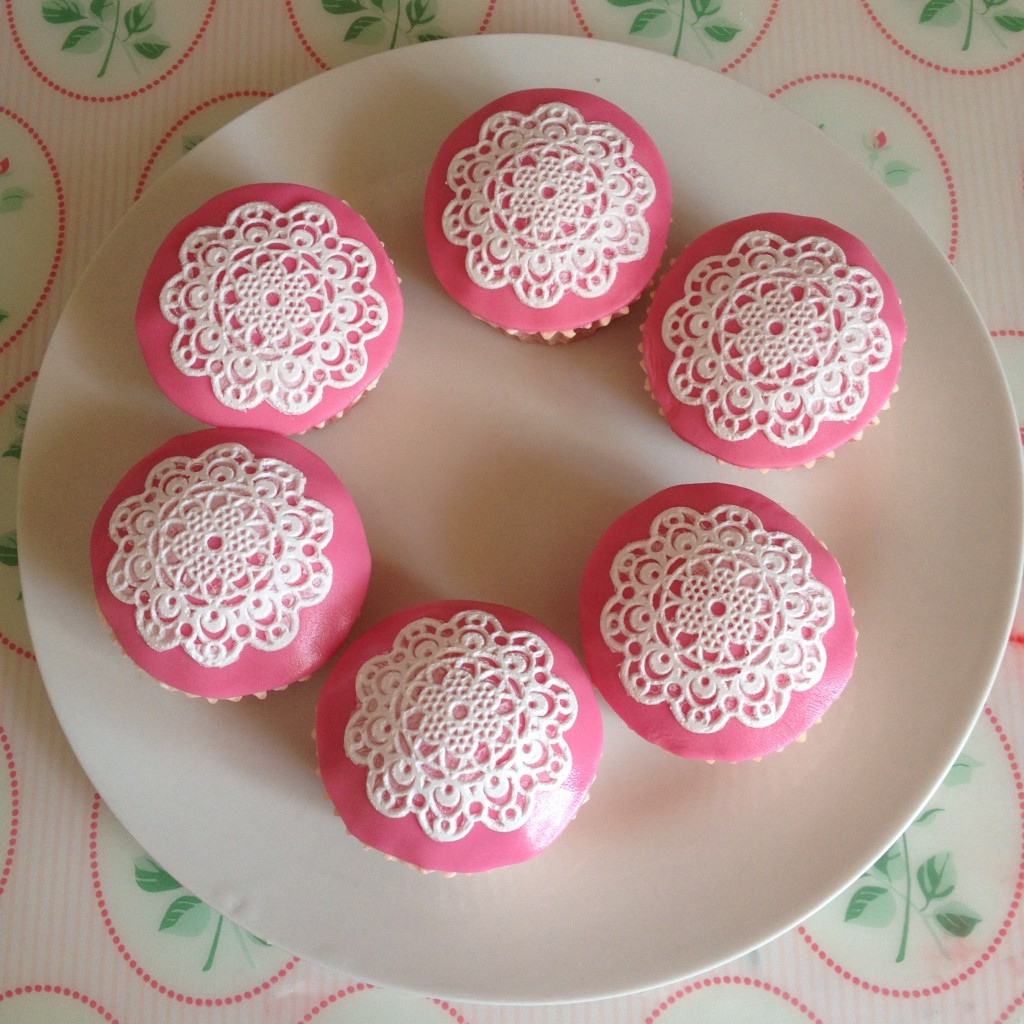 I haven't tried coloring the lace yet – this would be the next project, and I have some beautiful colors I had previously ordered from Squires. But I can definitely recommend the set to everyone. So simple yet chic, and super easy to make!
But the best part is yet to come. Squires Kitchen Shop is offering all my readers 10% OFF orders until 01.10.2014 if you also want to create lace magic or want to buy everything else they have in stock too (I know I would). Simply enter the code UNICORNS2015 at checkout to enjoy your 10% discount. Come on, off you go – the next order has your name on it. And they do classes as well – if you are based in the UK, get your butt over to Surrey! I promise I will only be jealous a little bit.