I am sure you have read at least one post starting with something along those lines: 'I was totally thrilled when [insert name of company] sent me their amazing [insert product name] to try out and review on the blog. Thank you [company name].' It's a win-win really – you get freebies and something to write about in case of a writer's block, they get advertising. Which has recently made me think: Does this happen to baking blogs too? Would Kenwood, Squires Kitchen Shop or Lakeland ever read my blog (and send me goodies)?
I totally wouldn't mind if someone is to send me a Kenwood Chef or this pink Kitchenaid. Or at least a small selection of baking tools, food colouring, decorations, etc. I will use it all and review diligently – promise!!!
And if it doesn't work, prepare for a blog makeover and a lot of MAC make-up reviews!
P.S. Dearest Andy,
you will forever have a place in my heart. You are, after all, my first (stand mixer) love. But just look at this pink awesomeness: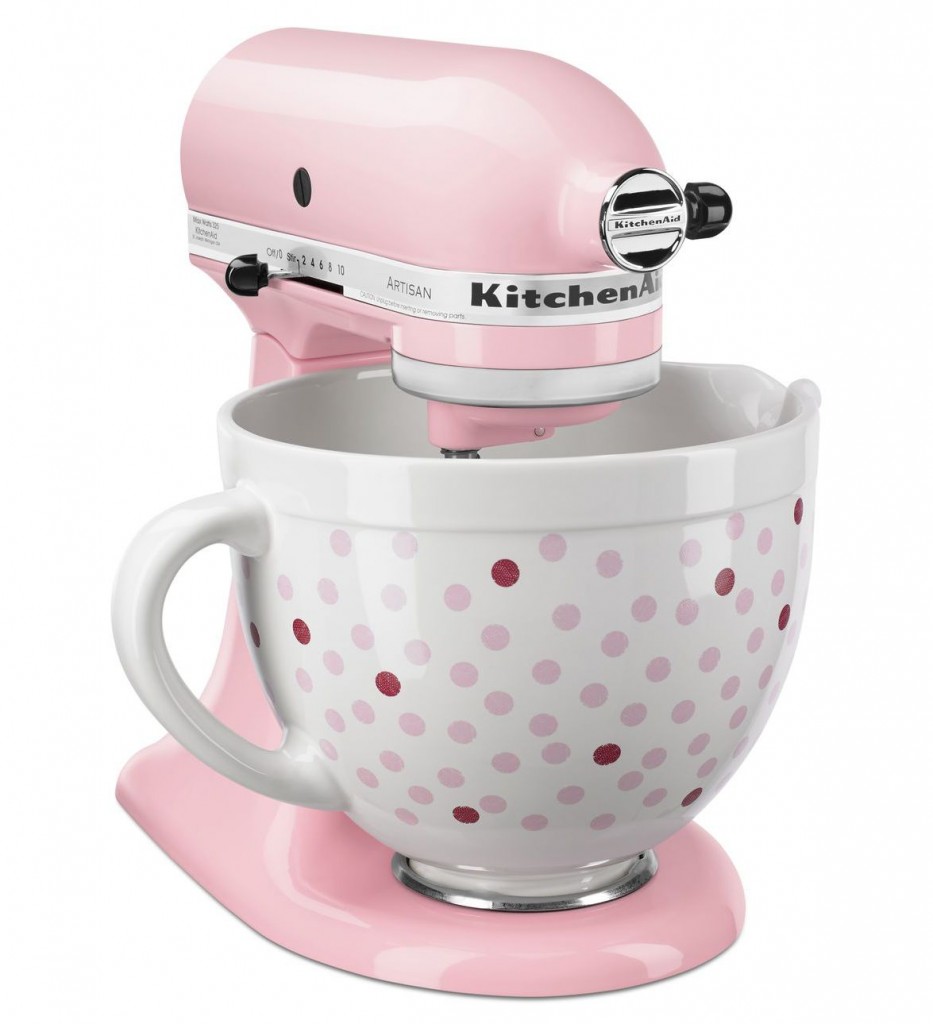 I hope you can forgive my betrayal. But isn't she gorgeous?
Yours,
Nadia