When the lovely Polly from Polly Mixtures / Mum on the Rock told me she is expecting baby number 2, I was very excited and happy for her. When a few weeks later she asked me if I would make a gender reveal cake for her, I was very happy and excited for myself! I had seen it on Cake boss but as it is more of an American tradition, I really did not expect to ever have to make one myself! So, of course, I jumped at the opportunity. Here's how we made it happen:
Polly gave me a folded note from the doctor after her appointment (kudos for not looking!) and I made her a cake which was plain white on the outside. But she knew she'd know the gender of the baby when they cut it open – my task was to make the sponge either pink or blue! It was so hard not to go: 'It's a boy, Polly, a boy!' when delivering the cake but I am glad I didn't so the expecting parents could share this moment with friends and family 🙂
And here a few photos from before and after: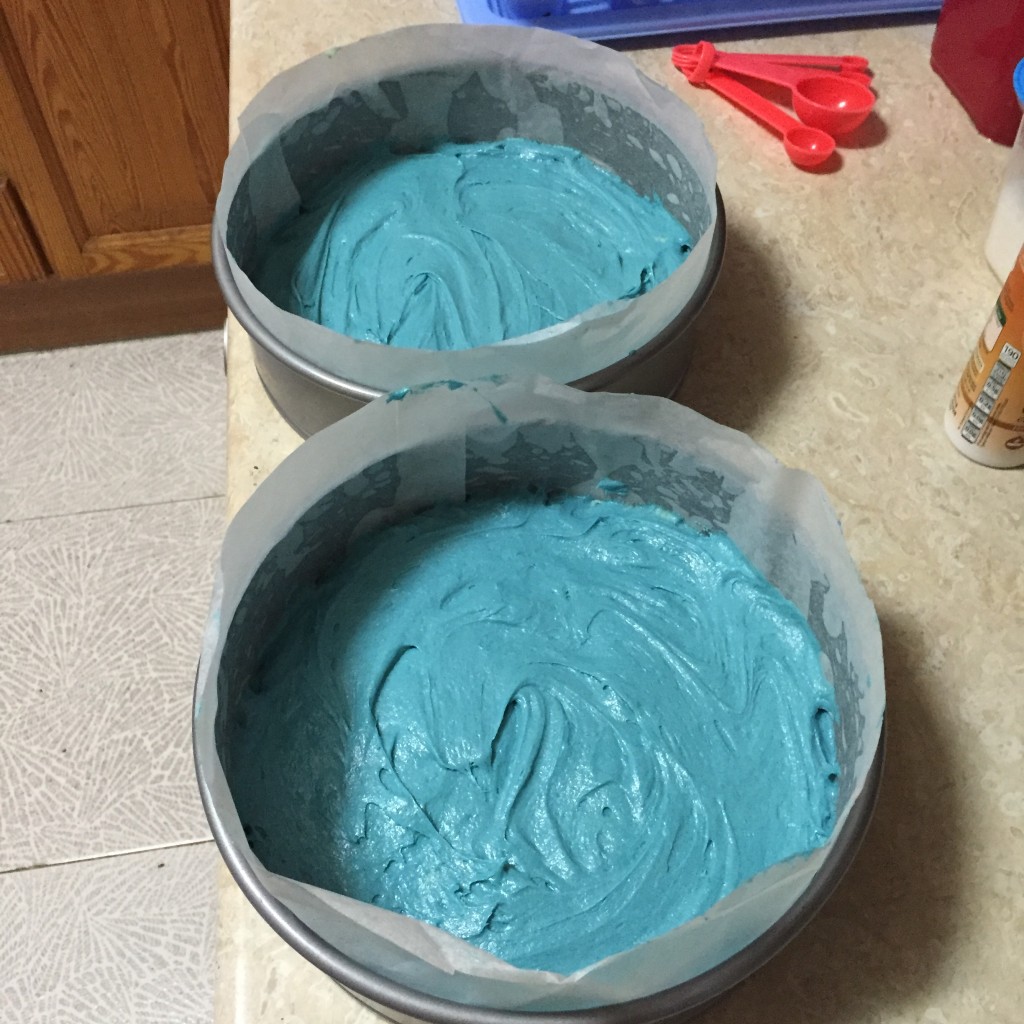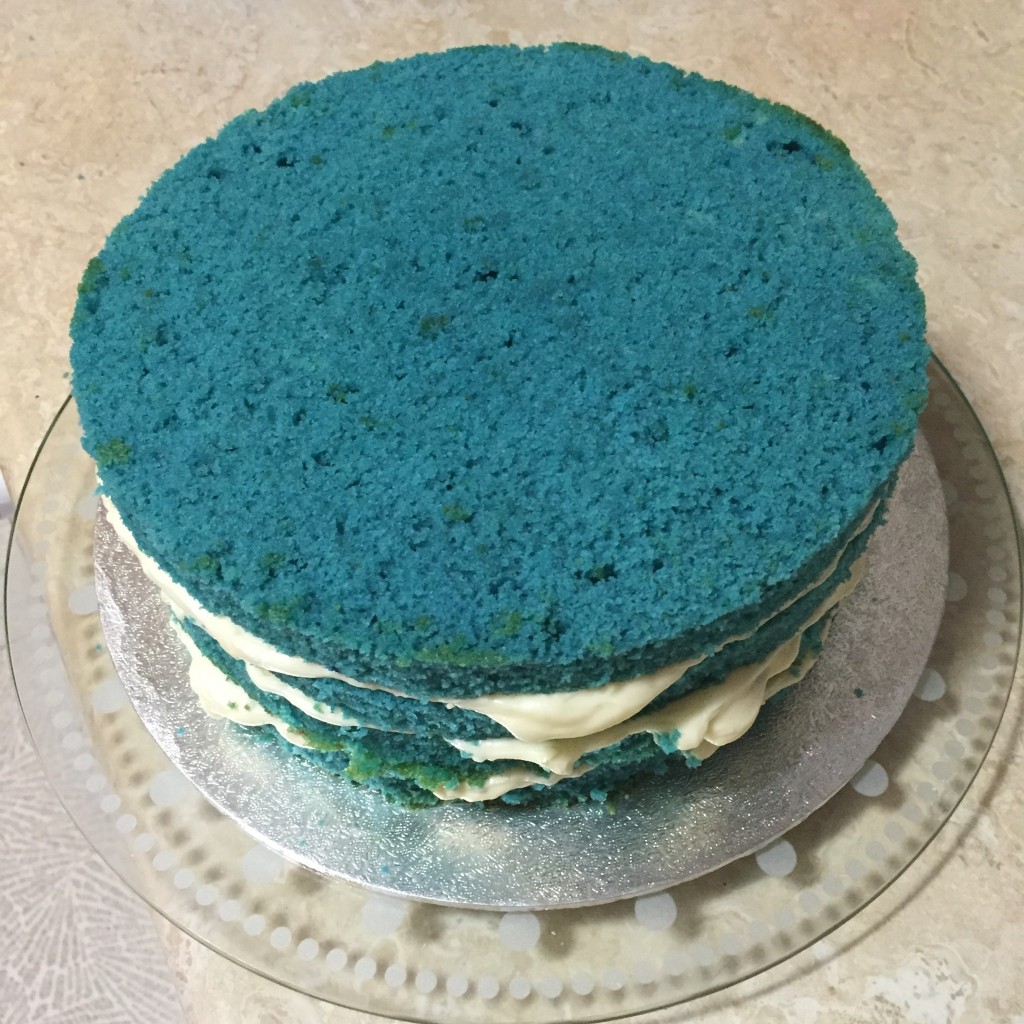 Would you find out the gender of your baby with a cake? I personally think it's very sweet (in more than one way). Only problem is I won't be able to make my own cake, and isn't this a shame?