This blog post is well overdue but I am a strong believer in 'better late than never' so there you go. I am proud to be part of the team of Gibraltar's new online magazine 'Mum on the Rock' and, you guys, I have the BEST title in the world: Baker Extraordinaire!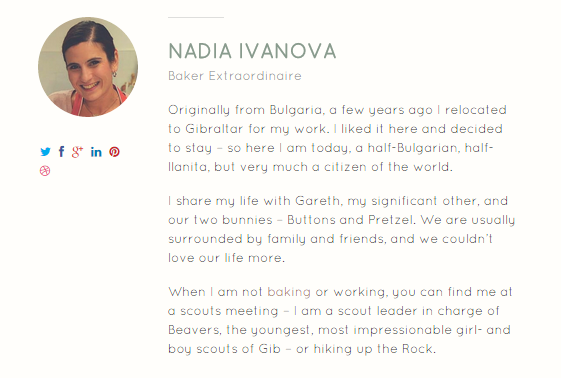 The first issue came out in the beginning of September and I produced National Day inspired Rice Krispies cake pops, you can find the recipe here. If all goes well, every month you will be able to read another exciting article written by yours truly!
I have been extremely excited about this project and this is the place to thank Polly who is behind 'Mum on the Rock' and who so warmly encouraged me after the revival of 'Cupcakes & Unicorns'. At the time we were just fellow bloggers who followed each other on Twitter and it was great for me to receive such posotive feedback from someone who isn't a close friend or family! She gave me the confidence I needed to believe a little more in myself and what I do. And this is a debt not easy to repay but thank you for everything, Polly! Thank you for your encouragement and for giving me the chance to be part of this amazing team of 'Mum on the Rock'. Looking forward to what the future has in stock!